What you can expect at the Railway this month!
What's happening at the railway in September!
A busy month here at Bodmin Railway in September!
Steam Shanty Evening
Evenings of September 14th and 21st 
A brand new event for 2023, Bodmin Railway is hosting a Steam Shanty evening – expect pints, shanty songs, and steam!
The event will begin at 7pm and consist of a single branch line trip to Boscarne Junction and back. During the start, midpoint, and end of the event, passengers will be serenaded with shanty songs about Cornwall's mining, fishing, and railway trades and history. Featuring The Lemonaires, from Mylor Bridge, Falmouth, this acapella group will get you singing along, before you steam through the Cornish countryside.
Tickets start at £19.95 and include a pasty and an arrival drink.
BUY TICKETS HERE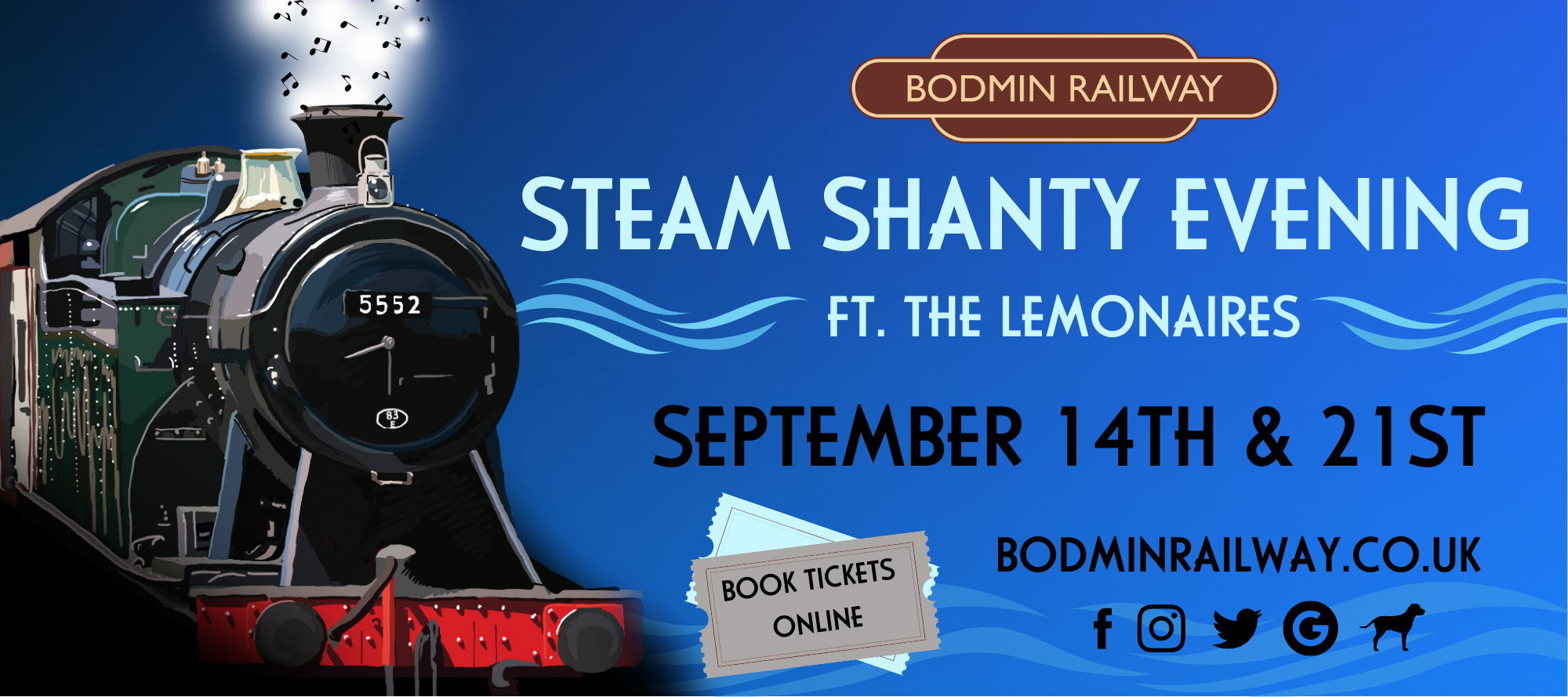 ~
Murder Mystery Trains
Every Tuesday evening in September
Starting at 7 p.m., our Murder Mystery Trains have been a popular event on our railway for the last 30+ years! Join us this summer season for the '1930s – The Vanishing Lady' performance, brought to you by Murder By Appointment SW and Bodmin Railway.
The disappearance of one of the passengers during the journey sparks interest and concern among the others. They must find the missing lady. But why? Who are they? And who exactly do they represent?
Watch as the story unfolds, listen out for clues, get those grey cells working, and question the cast if you wish to try and piece together the puzzle.
If you can solve the mystery, your name will be put into a draw, and you may be lucky enough to go home with the winning prize.
Tickets start at £19.95 and include a pasty and an arrival drink.
BUY TICKETS HERE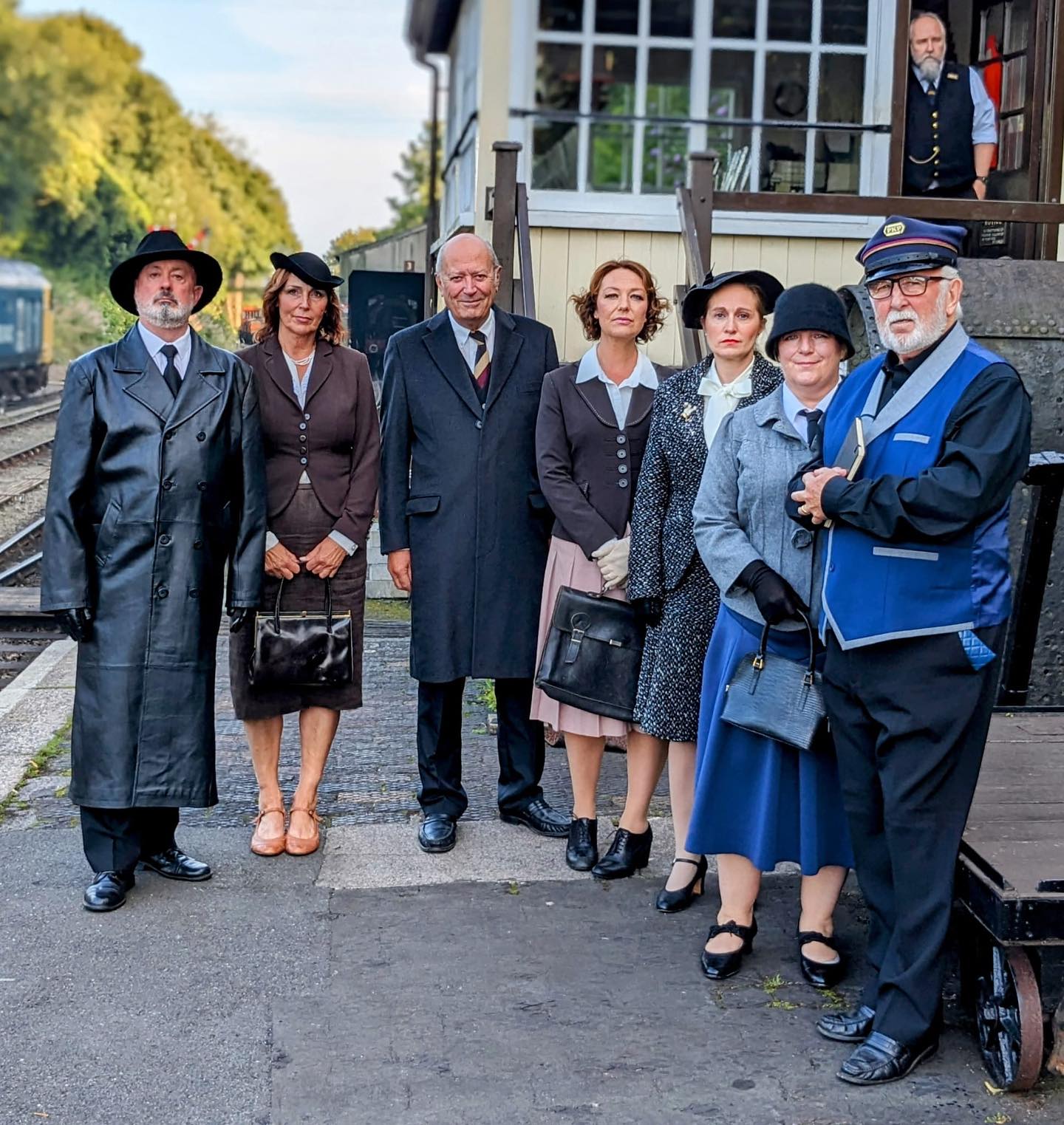 ~
China Clay Gala
September 9th & 10th
A mixed traction weekend gala, celebrating our China Clay heritage.
Join us for either Saturday or Sunday or both days, as we have an array of steam and diesel locomotives, clay wagons, service trains and brake van rides. Timetables can be found on our social media pages and on our '2023 GALA' page. You can see 'Judy', a former Port of Par Shunter acting as station pilot at Bodmin General as well as '08359', a Class 08 Diesel locomotive of the same type used back in the 70s and 80s, working with our Clay Set to recreate typical clay traffic scenes of yesteryear. Also in Service will be the newly overhauled steam loco 5552, hauling both our Service train and Clay Set.
Day tickets start at £12.50
BUY TICKETS HERE
~
Diesel Gala
September 23rd & 24th 
A weekend purely for all those diesel enthusiasts!
The timetable will be released very shortly, so keep your eyes peeled on our social media accounts and website. Weekend day tickets and whole weekend tickets are available to buy now. The weekend will contain an intensive timetable hauled by our diesel fleet, including Class 50 'Triumph' and 'The Sapper' Class 47.
Day tickets start at £12.50
BUY TICKETS HERE