Winter Steam Up
Home Loco 5552 and Judy
Friday 29th December
Join us in the 'twixmas' period for a fun family outing at Bodmin Railway. With our home loco, GWR Prairie No.5552 in steam, hauling our service train and saddle tank 'Judy' hauling brake van rides. Trains will be running from 09:45 to 16:00, purchase an all-day rover ticket to ride all day.
The café will be open for refreshments, hot and cold.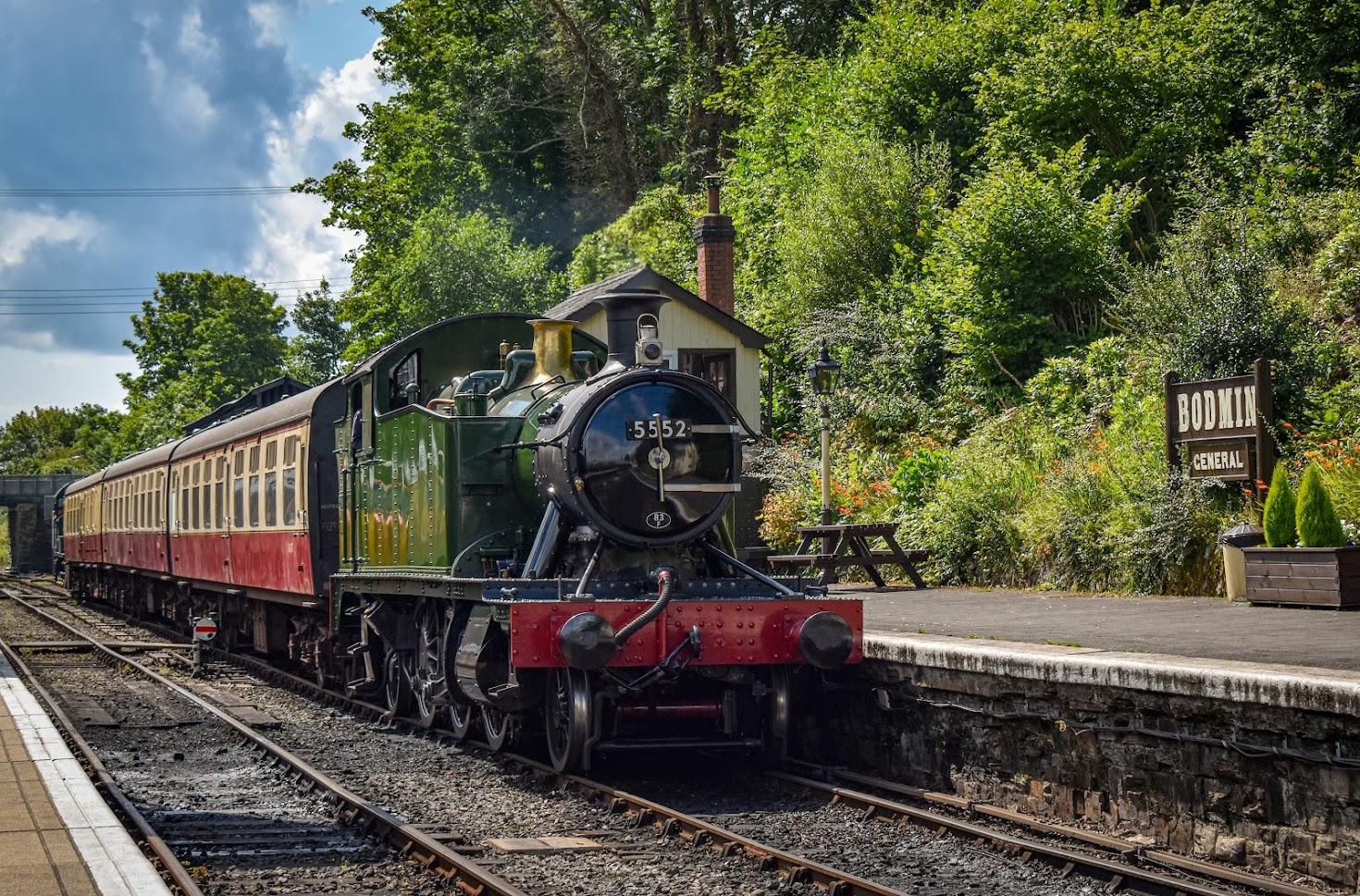 All day rover tickets on sale from £11.00! Option to add a pasty and hot drink for only £5.95.
Please see timetable below:
2024 Gala Dates
Upcoming gala's at Bodmin Railway
Get ready for our Spring Steam Gala and China Clay Gala
We are excited to announce two gala dates for next year (2024).
Spring Steam Gala – 25th and 26th of May
Expect to see at least three engines in steam, with Judy hauling brake vans and/or our seated clay wagon. Ride all day with rover tickets and enjoy the nostalgia of the steam era.
China Clay Gala – 7th and 8th of September
Celebrate our china clay heritage at Bodmin Railway with our China Clay Gala. A mixed-traction event, expect to see engines in steam and our diesel home fleet out and about. Something for everyone and not one to miss!
Tickets for 2024 will be released in early January.
Please note that all of our galas may be subject to change, due to unforeseen engineering or operational issues.