What you can expect at the Railway this month!
What's happening at the railway in July!
Take advantage of the quieter days and bring along your kids for FREE!
June 27th – July 11th
For two weeks, enjoy our 'Kids Go Free' offer, whereby children can travel for free on any all-line journey. Hop on board, sit back and relax as you watch the Cornish countryside pass by you. Come rain or shine, for these two weeks, save yourself money on tickets and still experience the 1950s railway and station.
Use the code 'KIDSGOFREE23' at checkout to receive the discount. Two children free per online booking.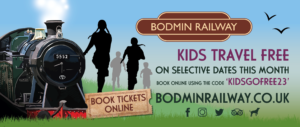 Book tickets HERE
~
Diesel Day
15th & 29th July
Either our Class 47: 47306 'The Sapper', or our Class 50; 50042 'Triumph' will be providing the motor power and hauling the passenger train service.
We offer an all-day rover ticket for our Diesel Days which begin at £12.50! Purchase a ticket and ride for as long as you like. The day will follow the same departure times as our Green Timetable: 10:30, 11:50, 13:15, 14:35 and 15:45.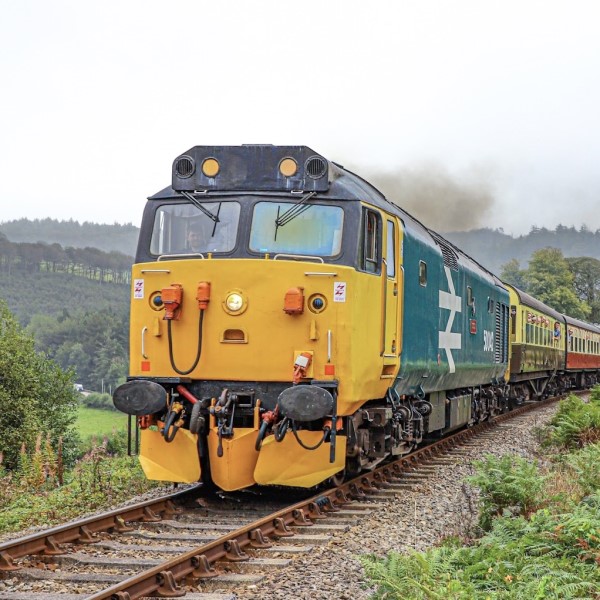 Book tickets HERE
~
Steam Footplate Ride
6th, 21st & 27th of July
Steam Footplate Rides, this month, on our 11:50, 13:15 and 14:35 train departures on selected dates above! Our Steam Footplate rides last approx. 1 hour and will consist of a ride on the footplate to either Bodmin Parkway or Boscarne Junction and back. With a 1 in 37 gradient, you can watch the fireman and steam engine working hard to haul the train up the hill.
Purchase tickets for our Footplate Rides HERE
~
Murder Mystery Train
All Tuesday evenings & Friday evenings of 21st & 28th of July
Join us this summer for our infamous Murder Mystery trains. Let the longest established murder mystery company in the West of England, Murder by Appointment, transport you back to the 1930's – The Vanishing Lady" Murder Mystery Evening.
The disappearance of one of the passengers during the journey sparks interest and concern among the others. They must find the missing lady. But why? Who are they? And who exactly, do they represent?
Watch as the story unfolds, listen out for clues, get those grey cells working, and question the cast if you wish to try and piece together the puzzle.
If you can solve the mystery, your name will be put into a draw and you may be lucky enough to go home with the winning prize.
Arrive at Bodmin General (PL31 1AG) at 6:30pm for a 7pm start, finishing at approximately 10:00pm. Your ticket includes a Cornish pasty and a drink on arrival. All tickets must be booked in advance, and remember to choose your pasty option when paying for them.
Please be aware that single tickets or couples may be seated with other couples.
BUY TICKETS HERE