What you can expect at the Railway this month!
What's happening at the railway in May!
Coronation Celebrations
Celebrate the Kings Coronation at Bodmin Railway. Over the May bank holiday weekend (6th -8th of May) we will be offering a Coronation Brunch Special on our 10:45 trains and a Afternoon Cream Tea Special on our 13:35 trains. Or sit back and enjoy a special King Charles Compartment for an extra special train ride.
Check out our 'What's On' page for more information on our Coronation Celebrations!

~
Kids Go FREE
Celebrate the Bank Holidays with us as Kids Go Free!
Sunday 30th April & Monday 1st May 
May 7th & May 8th 
With so many bank holidays this May, join us at the Railway for entertainment for your children and relaxation for yourself! Sit back and enjoy our 13mile round-trip through the Cornish Countryside. Pick up a hot snack, perhaps a bacon bap or Cornish Pasty or indulge in a slice of cake or cream tea.
Bring two children free per online booking online booking OR two free children per paying adult when paying on the day of travel at the Booking Office!
Use the code 'KIDSGOFREE23' at checkout to receive the discount.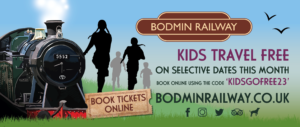 Book tickets HERE
~
Diesel Day – 13th & 27th of May
 Either our Class 47: 47306 'The Sapper', or our Class 50; 50042 'Triumph' will be providing the motor power and hauling the passenger train service.
We offer a all-day rover ticket for our Diesel Days which begin at £12.50! Purchase a ticket and ride for as long as you like. The day will follow the same departures times as our Blue Timetable: 10:45, 12:00, 13:35 and 14:50.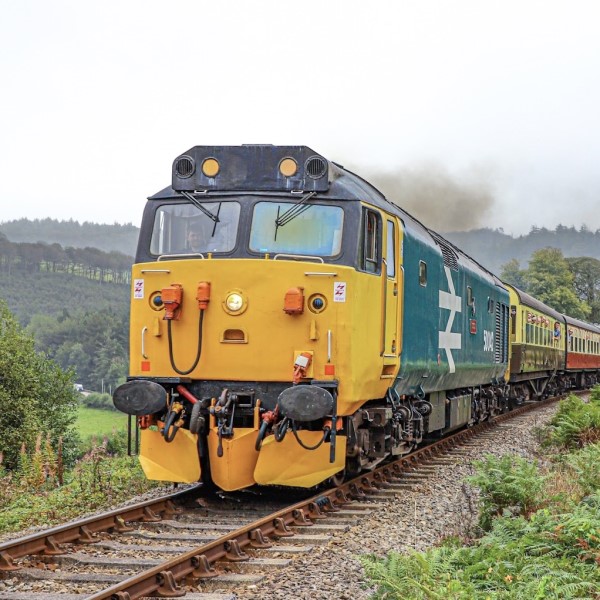 Book tickets HERE
~
Spring Gala – 20th & 21st of May
Join us for our first gala of the year, the Spring Gala! Taking place on both May 20th and May 21st, tickets for each individual day or weekend tickets are available to purchase HERE
Expect to see service trains hauled by Small Prairie 5553. Our diesel shunter on the clay trains, tickets for these trains can be purchased now on our website. Judy will be hauling our Autocoach, purchase tickets for an extra £3.50 on the day; as well as brake van rides.
Saturday Evening will also see an extra ticketed event with a limited 64 places only! The Saturday evening we will see Judy hauling our Autocoach- experience this extremely rare and unique opportunity by pre-booking your tickets now.
For more information please check out our social media or our 'What's On' page for the Gala timetable.
~
Light Engine Steam Driving Experience- 27th May
Fancy a taster of being an 'engine driver' on one of our steam locomotives? Similar to our full Driving Day Experiences, join our experienced crews for an hour experience, driving and feeling the surge of adrenalin as you get hands on in control of a heritage steam locomotive.
Perfect experience for a birthday or retirement gift! ​​​​​​
The day will begin with a 10-15 minute safety briefing and a tour of the station, including the Signal Box, finishing with 40 minutes driving experience on the footplate. You will also receive a loco fact sheet and a certificate at the end of the experience!
~
Murder Mystery Trains- 16th & 30th of May
Kickstarting our Summer Murder Mystery, this May will host two of our Murder Mystery trains for 2023!
This summer season for our infamous Murder Mystery trains. Let the longest established murder mystery company in the West of England, Murder by Appointment, transport you back to the 1930's – The Vanishing Lady" Murder Mystery Evening.
The disappearance of one of the passengers during the journey sparks interest and concern among the others. They must find the missing the lady. But why? Who are they? And who exactly, do they represent?
Watch as the story unfolds, listen out for clues, get those grey cells working, question the cast if you wish to try and piece together the puzzle.
If you can solve the mystery, your name will be put into a draw and you may be lucky enough to go home with the winning prize.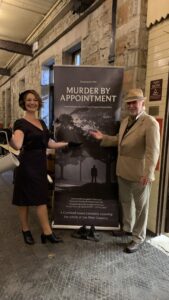 ~
Steam Footplate Ride- 3rd, 16th & 30th of May
Exciting news we have more dates for our Steam Footplate Rides, this month, on our 12:00 and 13:35 train departures on selected dates above! Our Steam Footplate rides last approx. 1 hour and will consist of a ride on the footplate to either Bodmin Parkway or Boscarne Junction and back. With a 1 in 37 gradient, you can watch the fireman and steam engine working hard to haul the train up the hill.
Purchase tickets for our Footplate Rides HERE